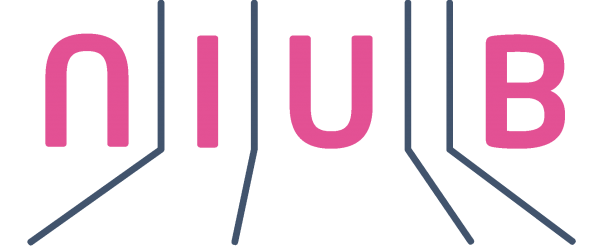 Sustainability for Life Sciences
NIUB combines scientific expertise, industry experience and sustainable practices.
NIUB is an acronym consisting of four letters, each of which explains my understanding of sustainable action and the way to achieve it.
stands for "Nachhaltigkeit" – Sustainability
Sustainability for the Life Sciences – because every industry has different issues that are the focus in the context of sustainability. I am specialised in the life sciences – it is my professional background and I have worked in this sector for several years. In addition, I have accumulated a broad knowledge of sustainability over the years – which I also like to pass on.
stands for Information

The term "sustainability" is on everyone's lips and is used inflationary these days. But what exactly does it mean? Which approaches and concepts are associated with it and how do you define sustainability and sustainable action in your environment? In workshops, presentations and as a university lecturer at the KIT Karlsruhe, I sometimes deal with the big picture, sometimes with "hands-on" work on site. Sustainability consulting is therefore always closely linked to sustainability education.
stands for "Umsetzung" – Implementation
How is sustainability implemented in an environment so that we move from knowledge to action and it becomes part of our corporate DNA. How could you create a "mindset culture of sustainability"?  I explored this question with a colleague a few years ago. "How we do what we know"? That's what I discuss in the seminar with students and also with you.
stands for "Begleitung" – Support
Sustainability is not a one-time affair, but a process that needs to be thought through and reflected upon again and again. I see myself as a neutral partner and source of inspiration who supports you in finding your path towards greater sustainability.